Dear Future Partner: Flowers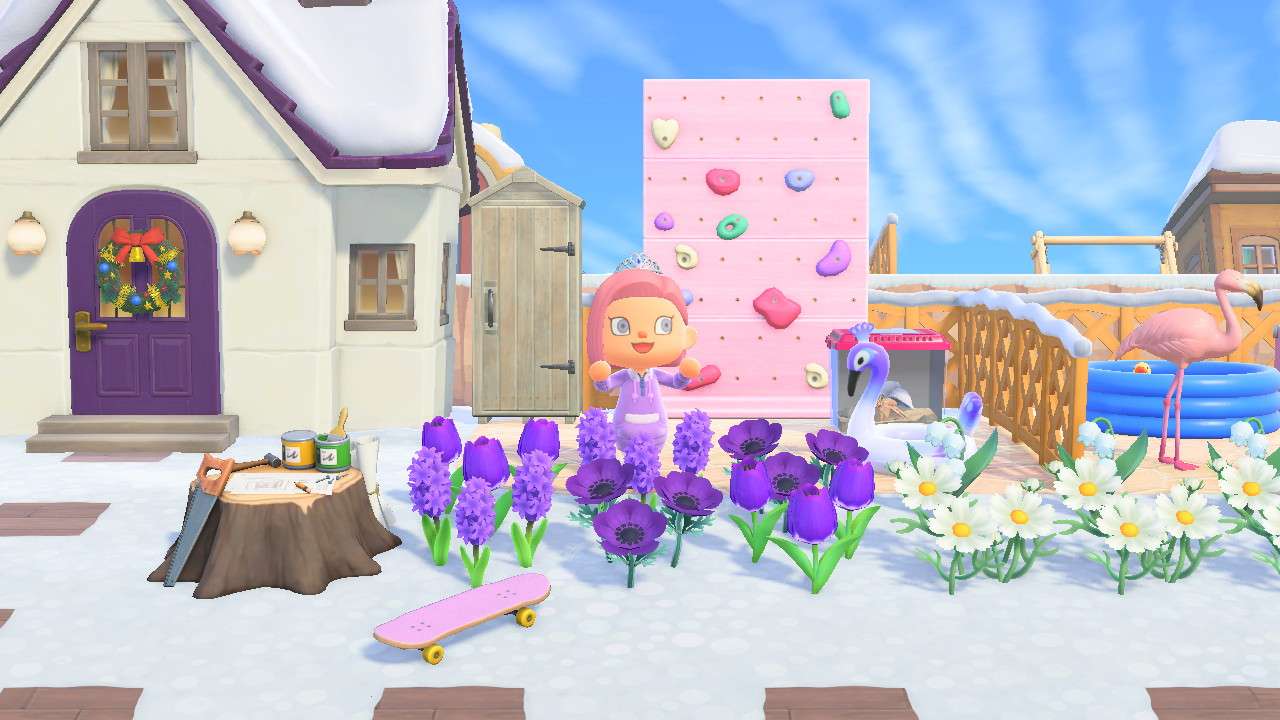 Disclaimer: Some of the links below may be affiliate links which I will earn a small commission if you click and purchase from them.
Dear Future Partner,
I came across this TikTok over the weekend about flowers for people with allergies.
This arrangement is perfect because all you need are tulips & hyacinths.
Hyacinths slowly became one of my favorite flowers because they were my island's flowers when I first started playing Animal Crossing: New Horizons.
I remember one day while I was Googling about the different flowers in the game, I went into a mini deep dive about them. I learned that hyacinths were one of the few flowers that have the least pollen, so it's great for someone like me with allergies.
And I love how perfect this was when it was randomly assigned to me in Animal Crossing.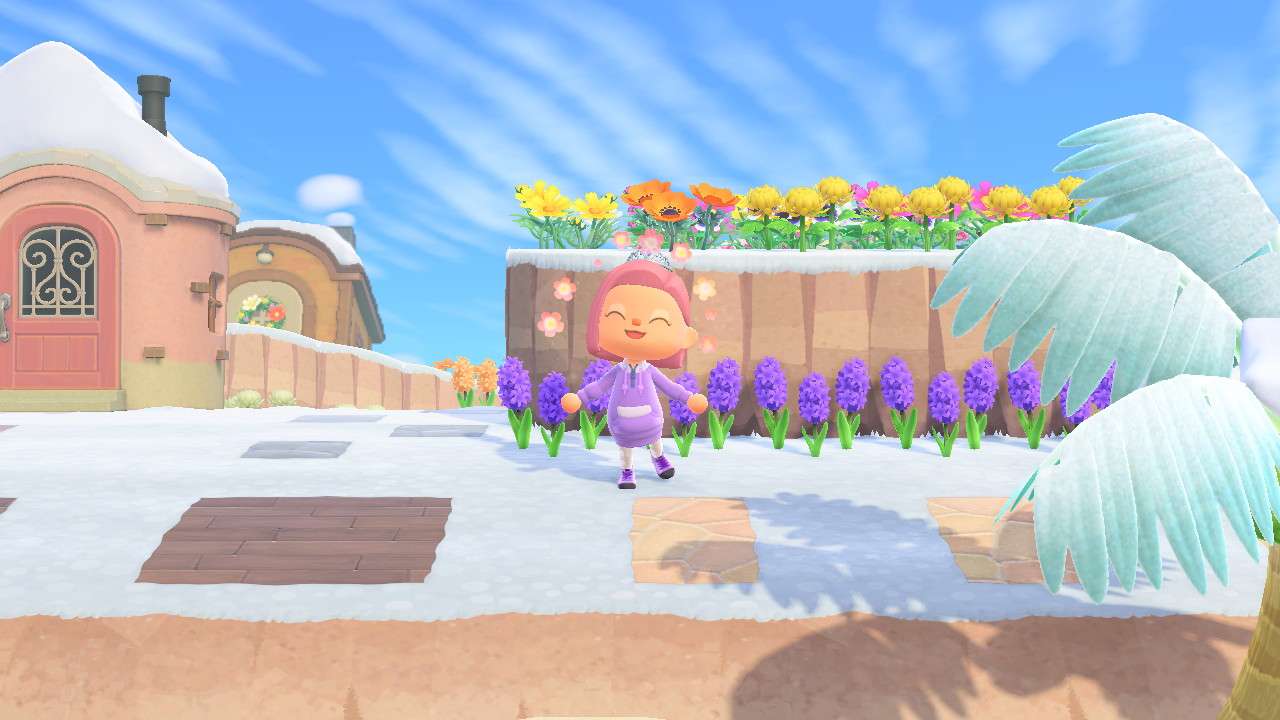 And as someone who had crazy allergies growing up, I never got to appreciate or enjoy flowers nor ever received them. I would tell my past boyfriends not to give me any because I didn't want to risk getting into a hay fever.
It wasn't until late last year when I came across this video that reminded me that (black) men don't receive their first flowers until their funeral.
And I wanted to change that for some of my guy friends. Even though I haven't received any flowers myself.
Then next thing you know, whenever I thought about a guy friend or was going to meet them, I got them flowers.
All of them were surprised and seeing their smiles really made me happy. And unfortunately as expected, each of them explained that they never received flowers before.
So I also got the privilege to be their first person to give flowers as a gift to them.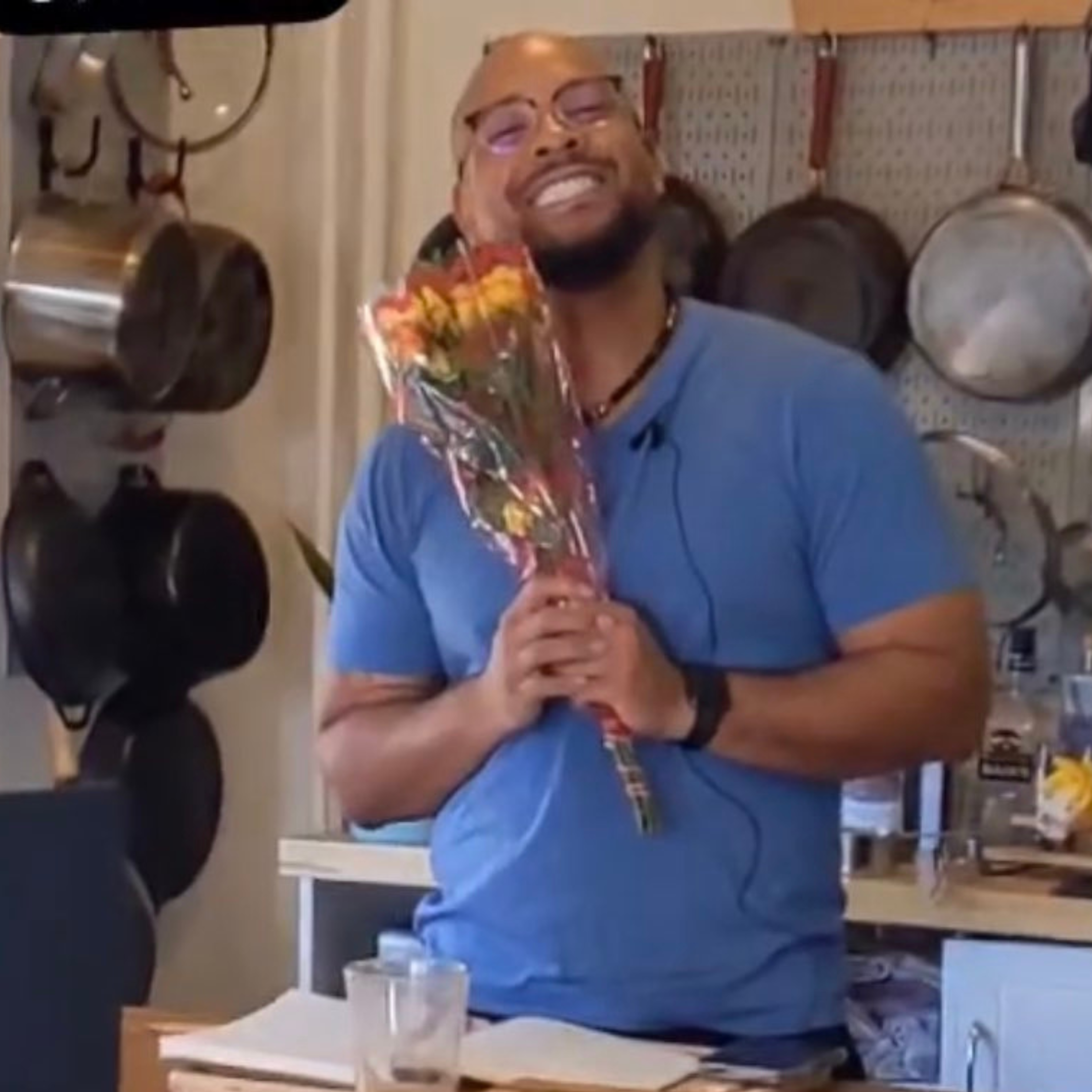 I eventually bought a bouquet to Luis for his birthday and we displayed them on our coffee table. I liked it so much that I started buying them for the apartment on special occasions.
For my first solo Valentine's Day in 7 years, I got myself this bouquet which was appropriately named Pretty in Pink on the tag. It had a single rose, a gerbera (thanks, Rob!), and a few daisies.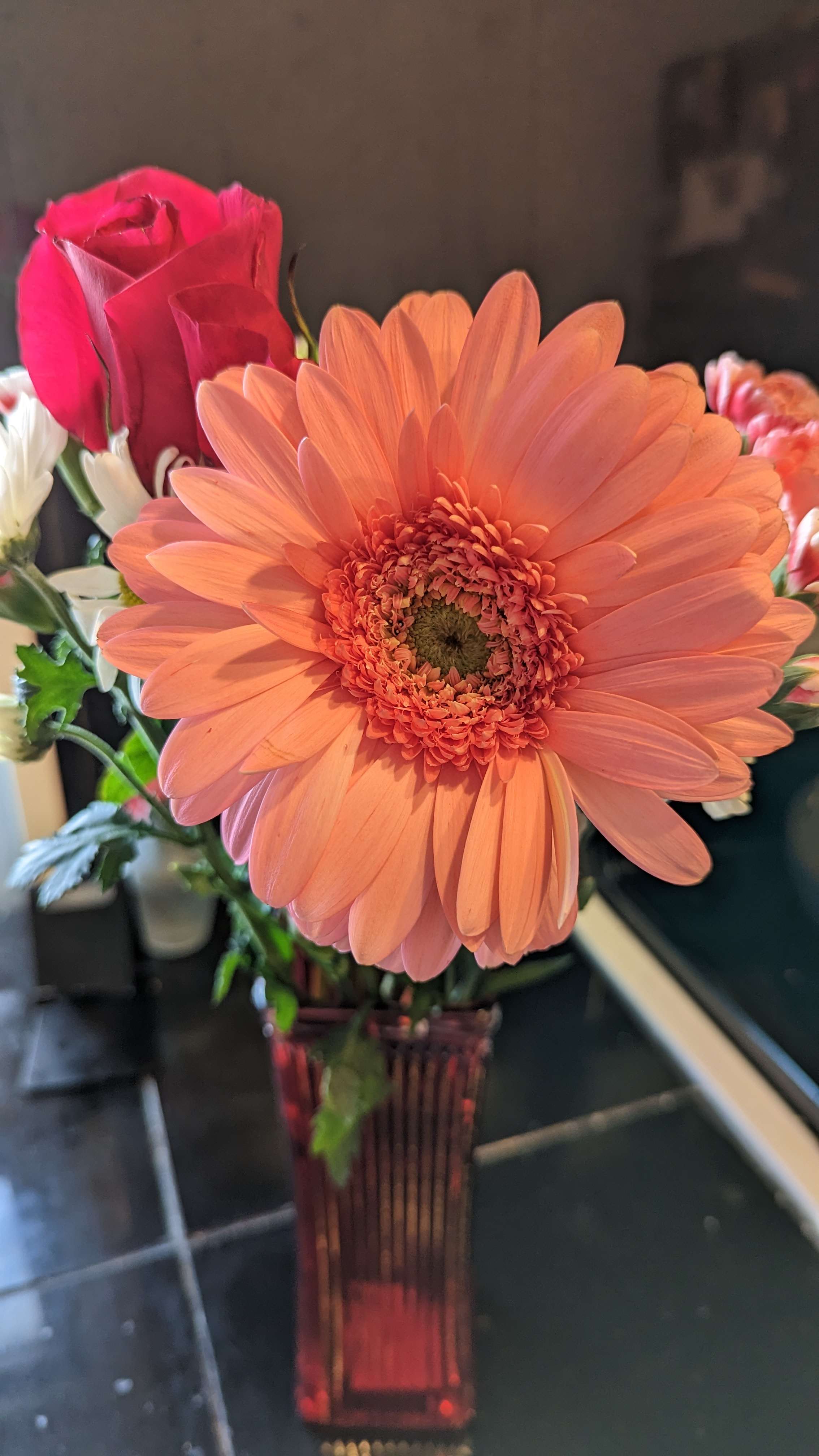 I truly am a simple gal. I don't need a huge display. Just something small. Like me.
So Future Partner, if you ever decide to surprise me with flowers, keep this in mind: I have allergies, I might have a cat or dog, and a small bouquet is fine.
And let me know what your favorite flowers are, so I could occasionally surprise you too. 💐
-Jemellee
---
If you enjoyed reading this, support and follow my journey.
It's free to join, but if you pay $10/year for the smol tier, it goes directly to me and you'll immensely help me out 🙏🏽
If you don't like reading, consider subscribing to my YouTube channel instead to watch my vlogs 💖
I appreciate the love and I'll see you around 🥰