The travel bug bit me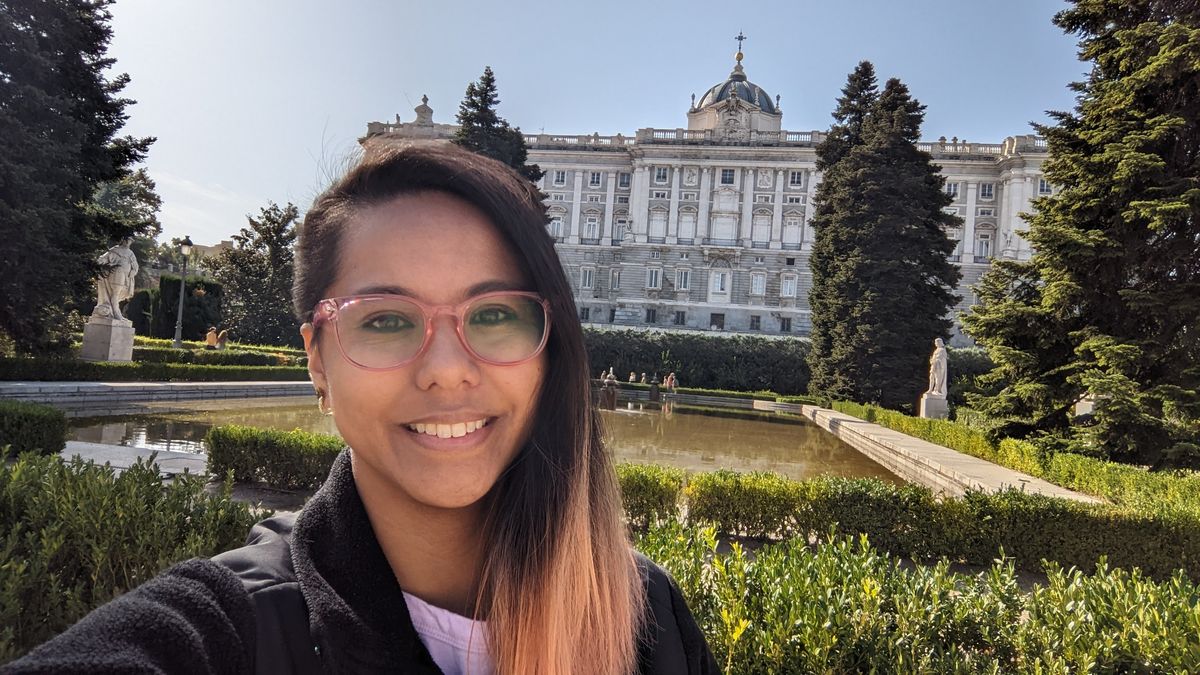 I forgot how much wanderlust I had.
Back in August, I made a last minute decision to travel to Italy for a friend's wedding.
I rarely get wedding invites, let alone a destination wedding.
In the last couple of years, even before the pandemic, the last few weddings I've been invited to were from 3 friends and 3 different cousins. I thought I would be invited to a lot more at this point of my life, but I'll talk more this later.
Traveling "alone" to Italy
Traveling to Italy was a scary thing, but it's not like I've never traveled before.
I was more nervous because I haven't done a lot of research like I usually do. This was going to be my second international trip especially when things were starting to open up for tourists again around the world post-pandemic.
But since I was going to meet up with friends, I knew it wasn't going to be that scary.
The wedding itself was absolutely beautiful. I honestly wish I had more time to explore around this country, but nonetheless, I was there to witness two people in love to finally get married.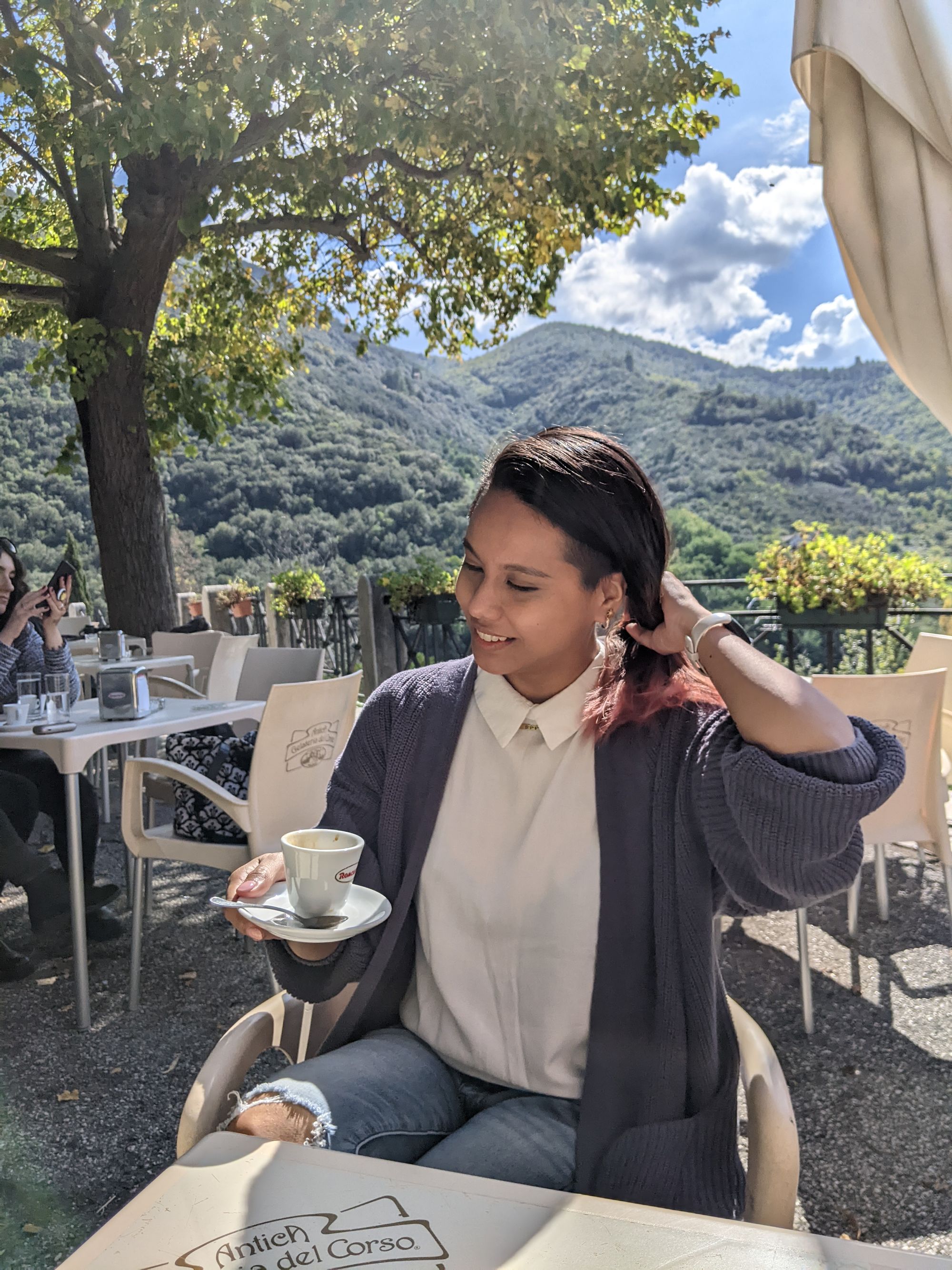 On the way back home, I had a 17 hour layover in Madrid. Oof.
It was either find a corner at the airport and sleep there to save money. Or just say YOLO, book at HotelTonight, and kill some time in the morning before I board my connecting flight.
I went with the latter.
I ended up finding a quaint little hotel at the heart of Madrid, and it happened to be near the Don Quixote statue.
Since my circadian rhythm has been all weird for the longest time, I was already up before my alarm went off and was ready to explore before checking out of my hotel.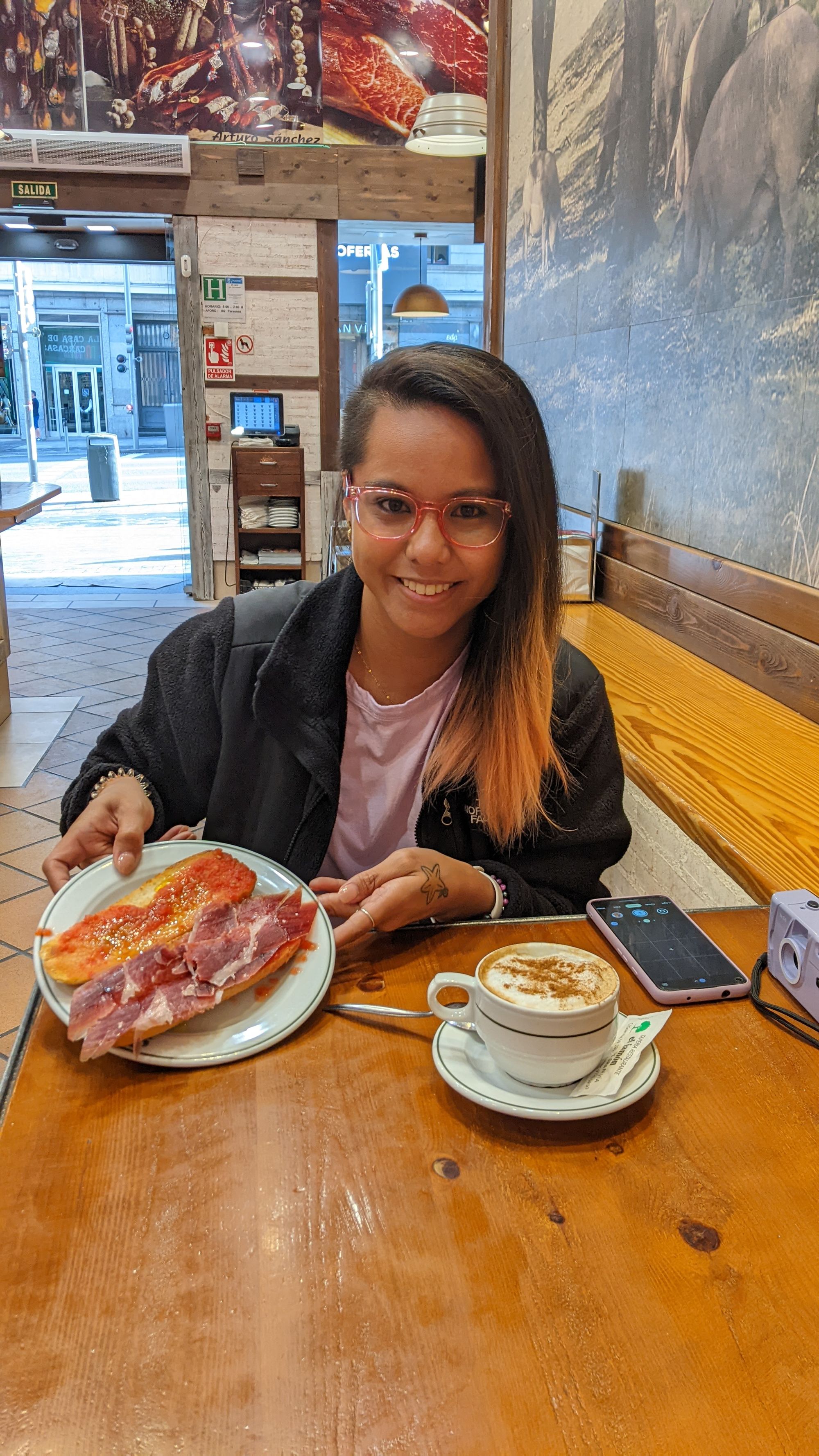 Even though it was a quick stay in Madrid, seeing the architecture, the gardens, and looking at all the people that were passing by, something inside of me reawakened.
I needed to see more of the world.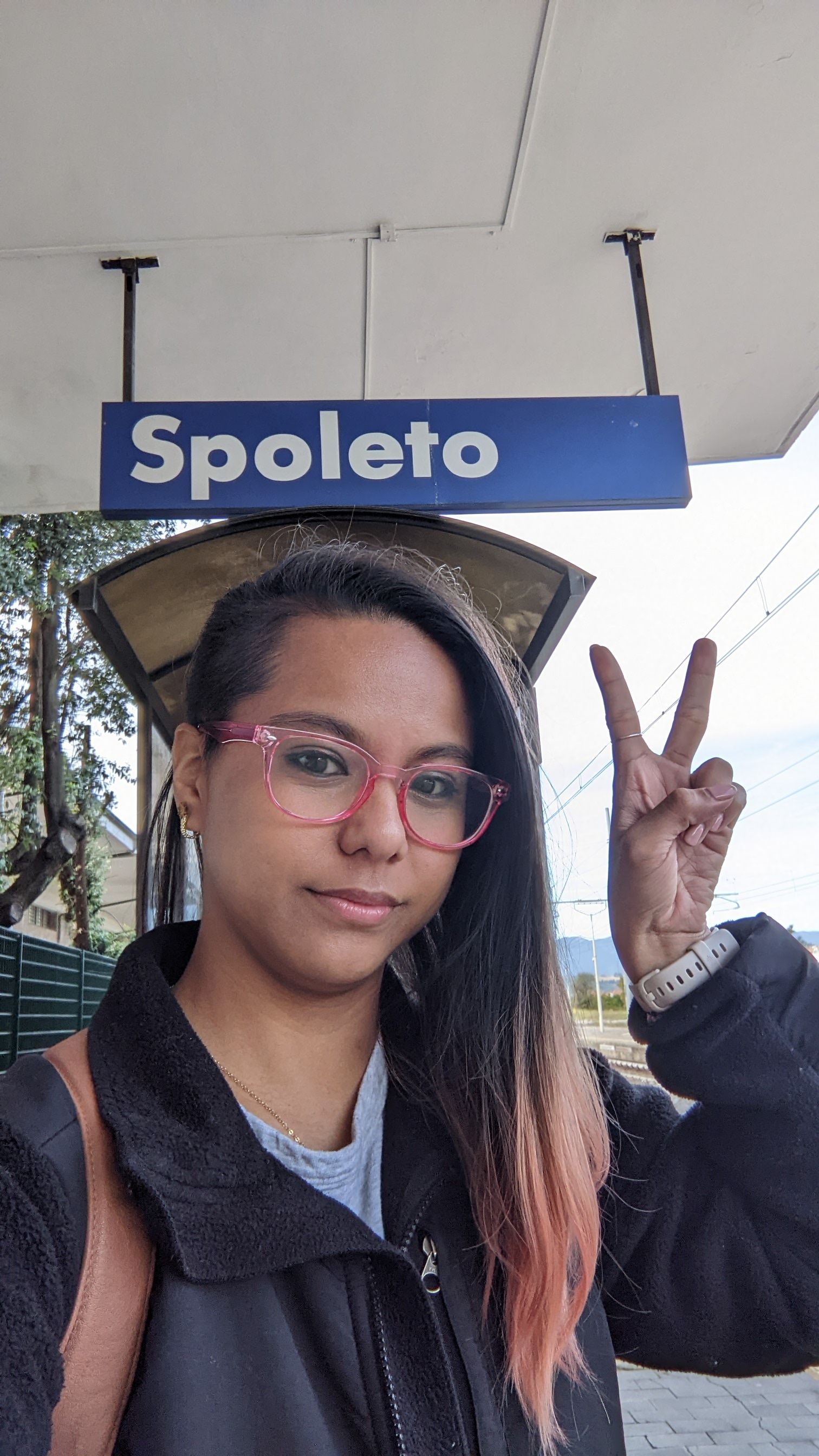 Traveling is in my blood
I come from a family that loves to travel.
My grandpa worked for American Airlines, so we took advantage of his benefits even after his retirement. My Tito worked for Lufthansa, and some members of my extended family also works at the airport in their home city.
We all live in big cities: New York, Chicago, and Boston. And my extended family lives out in California, both in San Francisco and Los Angeles. So visiting each other via flying or road trips, we're used to it.
I've been traveling since I was still in a baby carrier.
However, my passport was only used to travel to the Philippines in my early years. Technically the Philippines is my first foreign country that I visited outside of the US, but I see it as my summer getaway.
I've traveled there almost every summer up until I turned 20. I visit so often that it's not a trip for me, it was literally my home away from home like people who have summer getaways in Florida. Except my summer getaway was half way around the world.
Stopovers in Japan or Korea don't count since I never set foot outside of those airports. So for the longest time, the Philippines was my most frequently visited country. I'm pretty sure that I've been there more times than a good number of my Fil-Am friends combined.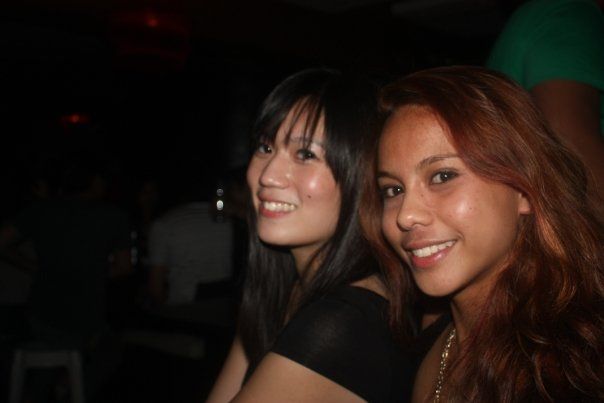 Seeing the world through the Olympics
If you know me well, I've always been into sports. My dad threw me into every sport possible until I stuck to the ones that I really enjoyed which were volleyball and softball.
With that said, my dad also introduced me to the Olympics. Whether it be the summer or winter Olympics, this worldwide event would be on our TV 24/7 for those two weeks at my house.
I never thought about traveling much until I watched the 2012 London Olympics Closing Ceremony.
Towards the end of the ceremony, they would pass the torch to the next country where the next summer Olympics will be held. At the time, I didn't know it would be held in Rio de Janiero, Brazil.
When I heard the music, saw the smiling dancers, and all the colors that displayed at the stadium, I remember being so completely entranced by their culture.
As one of the announcers mentioned above, "It's absolutely infectious."
Also that year, I watched both the men and women's volleyball games, and the Brazilians were MONSTROUS teams to beat. Of course, I was rooting for U-S-A, but holy shit, they would pull amazing plays and rallies.
It was a no brainer for me. I had to go to Brazil to witness their games in their home country.
I just had to be there.
Eventually it became my new life goal: travel to every summer Olympics, try to attend every Finals volleyball game, and witness if USA or Brazil takes home the gold.
My memory is foggy, but I do think that I downloaded Duolingo to learn Brazilian Portuguese since my account started back in July 2014.
That's how serious I was about this trip.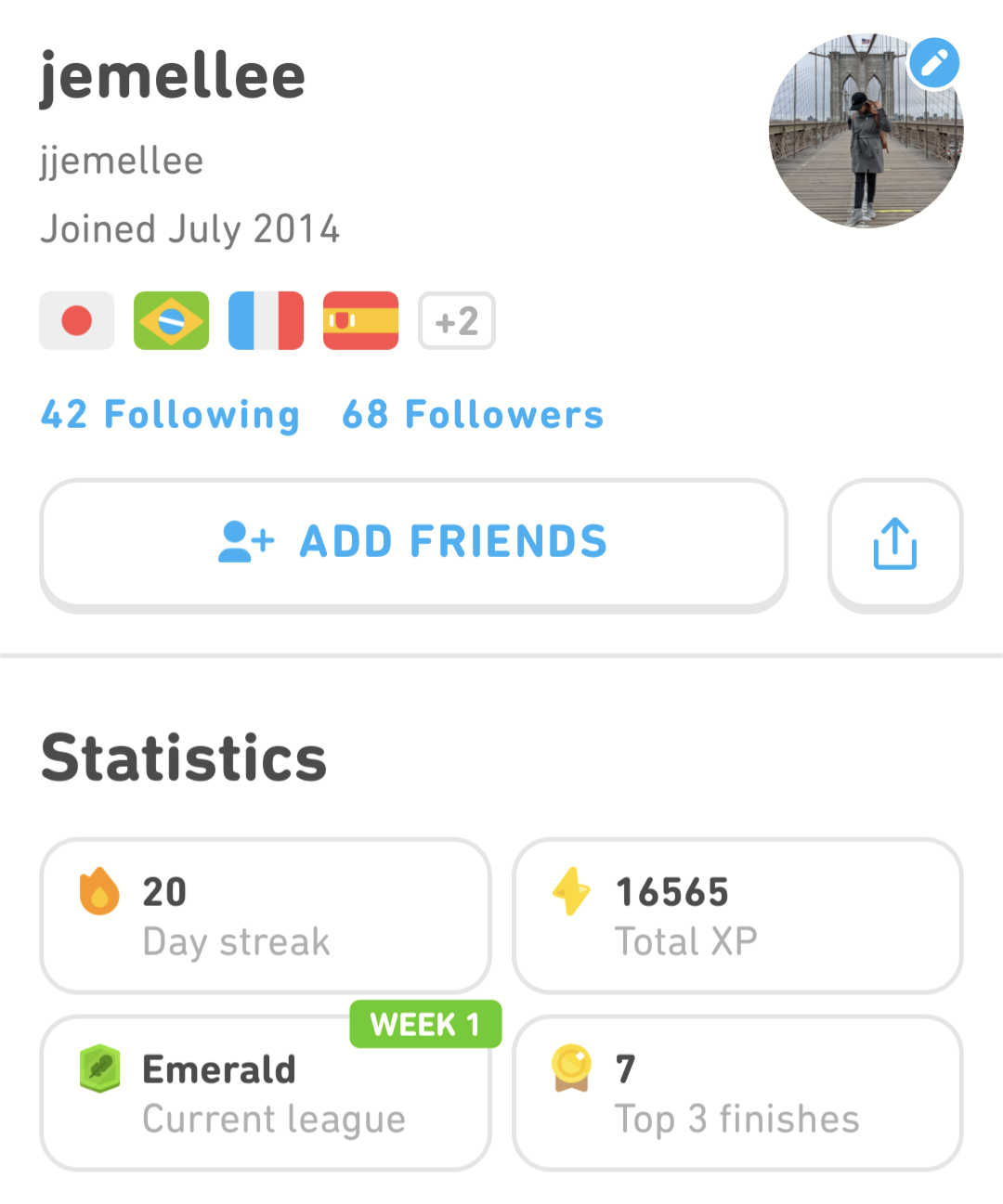 I remember trying to go hard at it up until the day I had to leave for Brazil.
A friend was supposed to go to Rio de Janiero with me, but he bailed on me at the last minute. I was truly upset because months of agreeing to come with me, he decided not to be my travel buddy after I had bought the tickets & made all the arrangements.
Annoyed as I was, I luckily was already part of the Girls Love Travel Facebook group, and got tons of advice from solo lady travelers. And I was fortunate enough to meet some of those girls in Rio.
I was absolutely nervous to go. Especially all alone on an international trip. It was going to be my first one without family.
But once I got into the Uber from the airport, and we started passing by through the city; seeing the restaurant signs, the architecture, and looking at the locals, I started taking in the culture.
It felt like I was in the Philippines. It felt like my second home.
I wasn't afraid anymore.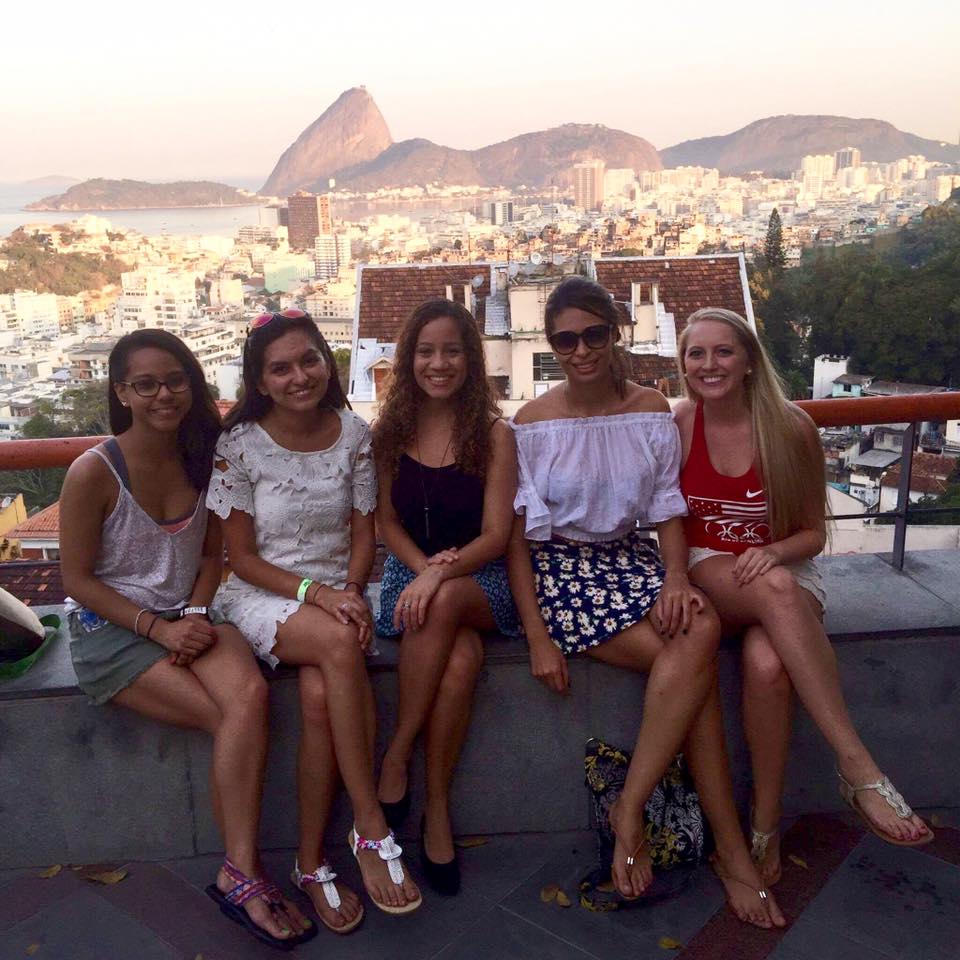 Since my trip, I slowly stopped practicing Brazilian Portuguese on Duolingo, but then switched over to Japanese since I took a few classes back in college.
I was grateful that they finally included Japanese, because the next summer Olympics was going to take place in Japan.
However, when I was doing my research, the costs were way too high for me. I wasn't sure I would save enough even just for the plane ticket.
Even though I still had years ahead of me to save money, I didn't believe that I would have enough funds to cover all my expenses while I'll be there. So I stopped saving and planning the Japan trip.
But then the pandemic happened, so more or less, it worked in my favor since they pushed it into the following year. And they didn't even open up to the public to attend the events.
Fortunately, the upcoming summer Olympics in 2024 will be taking place in Paris.
I know that TwitchCon EU will take place in Paris this year, so I hope that I can make it there. But if I can't, then I know for sure I'll be going next year because I've already secured my Paris volleyball tickets 😁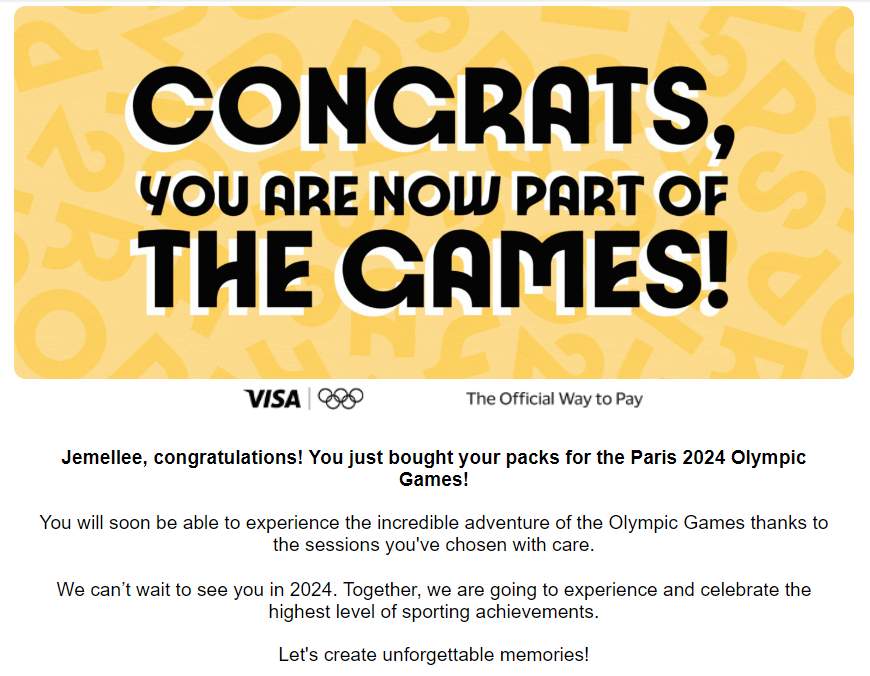 A few people asked me how I got my Olympic tickets, and it's a whole damn fucking process. I'll explain my experience and how to get Olympic tickets in the near future.
But first... let's explore America
With the fact that I am moving to Chicago, I know that traveling around a new city, and traveling outside of it will motivate me more to explore new territory.
I regret not exploring more of NYC and the New York state itself, but I know I'll come back eventually. I still got that New York blood in me, and I'll come back home when life tells me to return back.
Hey, I did say that I wanted to travel more this year, so I'm going to try my best to make it happen. Even if it's traveling to different states I've never been before, it's time to see what else America has to offer.
With the combination of my cross-country Amtrak trip and my last minute decision to go to Italy last year, I think it's finally time to do something I've always wanted to do:
Travel everywhere. Even if I have to do it alone.
I realize with big scary trips, I always feel the need to have someone with me. Because I want someone to be there with me to enjoy the experience. But somehow, they never fall through as I planned.
So no more relying on other people. Just travel without them. See and do the things that I want to do with no one holding me back.
I have a list of places to go, but I am open for suggestions.
If you're a member of my site, please leave a comment down below! And if you're not a member of my blog, please do and you'll get my weekly updates.
It's going to be a fun year, and I can't wait to see where I'll go and beyond.
-Jemellee
---
If you enjoyed reading this, support and follow my journey.
It's free to join, but if you pay $10/year for the smol tier, it goes directly to me and you'll immensely help me out 🙏🏽
If you don't like reading, consider subscribing to my YouTube channel instead to watch my vlogs 💖
I appreciate the love and I'll see you around 🥰