Welcome to the Windy City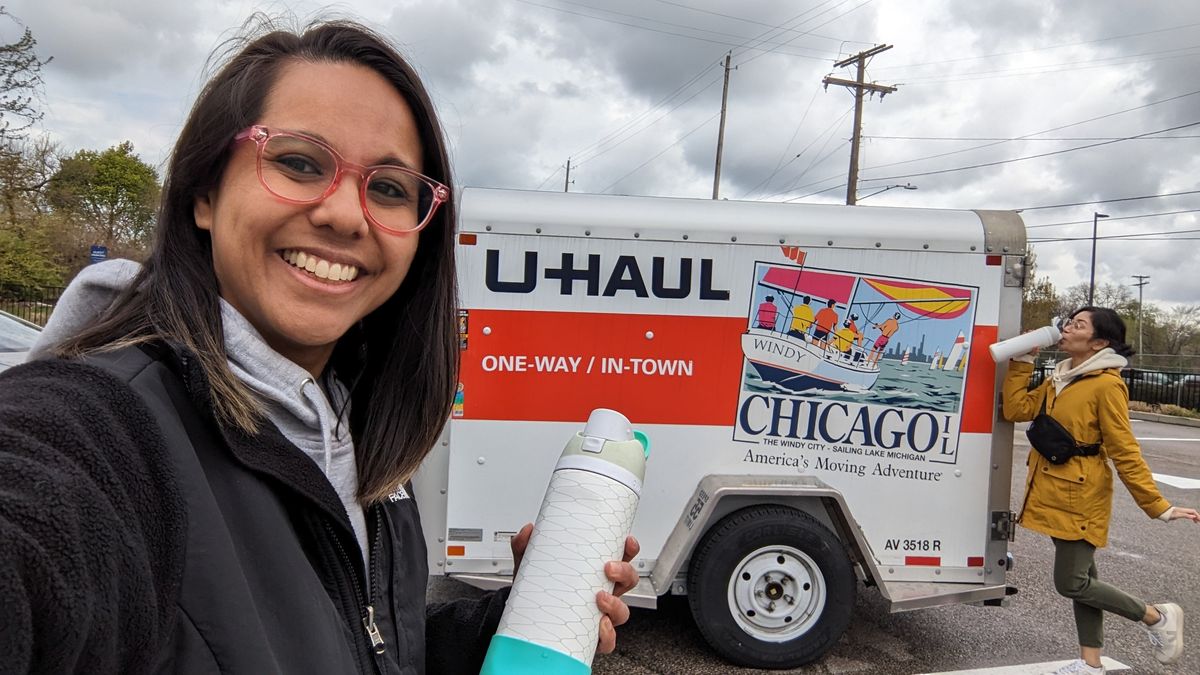 Disclaimer: Some of the links below may be affiliate links which I will earn a small commission if you click and purchase from them.
I made it! I've experienced my first full week here in Chicago, and honestly, I've been feeling good. I haven't cried as much as I thought I would be. I'm feeling a bit at peace with life right now.
Oh yeah! On a whim, literally days before I made the move, I decided to create an Instagram account for when I don't feel like writing an elaborate post here on the website. So go follow @jjemellee and help me get up to 100 followers!
I still have A LOT to unpack. Unpack as in literally unpacking my boxes and not just for my mental health and processing. (By the way, if you want a very chill zen game to play, y'all should play Unpacking. It's one of the cutest indie games I've ever played. It does a great job telling a story without any dialogue.)
There's piles of boxes still left for me to organize, but honestly, I still don't know where to place most of these things since the basement is already furnished, but still has my Chicago family's possessions.
As a New Yorker, here are things that have already crossed my mind now living here in Chicago:
WTF is validated parking?
Going around the block is actually driving along a long ass triangle
WOW, I'm actually driving IN the city and it doesn't feel congested at all
People really LOVE their pets here. There's like a billion stores that cater to your pets like grooming, day care, clothes, special treats, and of course, convenient vets locations
Waiting 30mins for deep dish pizza will not be a common thing for me
Yup, it sure is a Windy City
I hope I won't get confused with the subway system
A FREE ZOO!!!
I'm sure there will be plenty more thoughts of adjusting to Chicago life, but as of right now, I don't feel homesick… yet.
Honestly, the freedom to do whatever I want is quite refreshing. Not that I didn't have any freedom when I was back in NYC, but since it's a brand new city to explore, it's kinda fun to check out all these different places. Like I gotta find Chinatown, where's the best nightlife spots, or even where's the best food spots to eat.
But I also need to find all the places where I need to rebuild my habits again like finding a climbing gym, a good hybrid gym for strength training, and which is the best grocery store to bang my buck.
Overall, I finally did it. I made my first big move away from home. Let's see how it goes.
---
If you enjoyed reading this, support and follow my journey.
It's free to join, but if you pay $10/year for the smol tier, it goes directly to me and you'll immensely help me out 🙏🏽
If you don't like reading, consider subscribing to my YouTube channel to watch my vlogs or follow my Instagram for sporadic journal entries💖